When:
October 20, 2019 at 1:00 p.m.
to
October 23, 2019 at 12:00 noon

Where:
Hyatt Centric French Quarter New Orleans 800 Iberville Street New Orleans, Louisiana 70112 Telephone: (504) 586-0800
or (888) 421-1442
Take a tour of the Hyatt Centric French Quarter New Orleans
Conference Group Rates*:
$189/night plus taxes – General Group rate
$159/night plus taxes – Government rate (only 30 rooms)
*Rates available 3 days before the conference, subject to hotel availability.
Group Reservation Website – make your hotel reservation online!
Public Transportation:
Airline Travel
The Louis Armstrong New Orleans International Airport (MSY) is located approximately 15-20 minutes (depending upon traffic) or 14.9 miles from the Hyatt Centric French Quarter New Orleans and is serviced by major airlines. Please visit the website for more information.
Airport Shuttle
The Hyatt Centric French Quarter New Orleans does not provide shuttle service.
SHUTTLE SERVICE is available from the airport to hotels and various other locations in the New Orleans area for $24.00 (per person, one-way) or $44.00 (per person, round-trip). These fares include three (3) bags per person. Additional baggage may be subject to additional fees. Passengers can purchase tickets at the Airport at Airport Shuttle ticket booths located on the first level throughout the Baggage Claim area.
CAB FARES range from approximately $25-$30 (depending upon traffic) to/from the Louis Armstrong New Orleans International Airport.
Driving Directions to Hyatt Centric French Quarter Hotel.
Hotel Parking Rates:
Valet – $42.00 per day
Self (or Off-site) - $26.00 per day (short term parking)
Conference Host – Contact:
Commissioner Juana Marine-Lombard
Louisiana Office of Alcohol and Tobacco Control
(504) 568-7028 or (504) 568-7032
juana.lombard@atc.la.gov
2019 NORTHERN/SOUTHERN REGIONAL CONFERENCE
October 20-23, 2019

Hyatt Centric French Quarter Hotel
New Orleans, Louisiana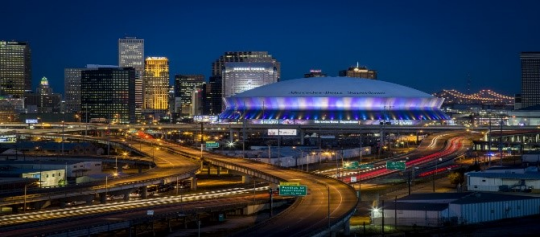 Conference Information
New Orleans, affectionately referred to as "The Big Easy," is a city in a class all its own. It offers endless enticements for fun and entertainment and casts a global allure that brings more than 17 million visitors to the city each year. The vibrancy of New Orleans encompasses its rhythm, style and charm.
From its world class eclectic art scenes, to its distinctive architecture and neighborhoods, New Orleans is compelling. Its jazzy soundtrack and tropical climate make New Orleans a destination to be enjoyed by all.
To the spellbound visitor, New Orleans is like no other place in the world. It's a city founded upon the traditions and history of Creoles, Spaniards, French, Irish, Africans and Italians, much like its famous gumbo. The New Orleans experience is driven by independent thinkers, creative spirits and non conformists. New Orleans is known world-wide for its food, southern hospitality and the certainty that a good time will be had by all. New Orleanians are the friendliest people you will ever meet! These truths give rise to the phrase coined by native New Orleanians… Laissez Les Bons Temps Rouler which is translated "Let the Good Times Roll!"
Business Meeting
Business/Social Agenda
The conference theme is "Big Ideas in the Big Easy." Our business agenda will cover a number of diverse issues centered around "big ideas." Featured panel presentations include: discussions of sponsorship agreements, the rise of the retail tier, large venue challenges, alcohol delivery, cannabis education, ethics, professionalism and much more! These sessions promise to be both engaging and interactive. To view the entire business agenda, please click on the link.
Social Activities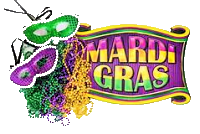 The NCSLA-New Orleans Conference begins on Sunday afternoon, October 20, 2019 with early registration from 1:00-5:00 p.m. We thought of everything…transportation to/from NCSLA social events will be provided. We will kick-off in overdrive and won't halt the festivities until it's time for all to return to their respective destinations. In an effort to ensure attendees experience the flavor of New Orleans, there will be a welcome reception at Mardi Gras World! This venue will provide an authentic up-close and personal Mardi Gras experience. Adorn your feet with a comfortable shoe, as we will dance our cares away in typical New Orleans fashion. You do not want to pass on this once in a lifetime experience!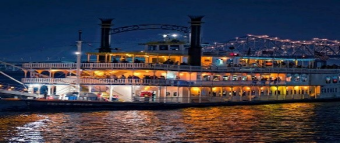 The final event of the NCSLA Conference, the Presidential Dinner, will be held on the river aboard the historical Creole Queen. You will enjoy a meal, cocktails, jazz musical stylings and dancing. Enjoy the evening breezes of the good ole Mississippi River on the promenade deck. Finally, don't forget that the world famous French Quarter and all of its allure are mere paces away to "keep the party going". Make plans and come ready to have a great time!
Registration Information
Early conference registration ends Friday, September 20th so don't delay! The registration fee increases $50.00 after September 20, 2019. You have the option of paying by credit card or check. The registration fees are outlined below.
Registration Fees:

State Member = $500 ($550 after September 20, 2019)
State Member (NCSLA Travel Subsidy Program*) = Fee Waived
Government Associate Member = $550 ($600 after September 20, 2019)
Associate Member = $700 ($750 after September 20, 2019)
Invitee of NCSLA President or Conference Host = $700 ($750 after September 20, 2019)
Non-member Associate (one time dues waiver) = $900 ($950 after September 20, 2019)
NCSLA Past President = Fee Waived (NCSLA Bylaws Article I, Section 5B)
NCSLA Past President Spouse = Fee Waived (NCSLA Bylaws Article I, Section 5B)
Guest/Spouse = $275 ($325 after September 20, 2019)
Guest/Spouse – President's Dinner Only = $125 ($175 after September 20, 2019)
Guest 3-20 Years Old = $100 ($150 after September 20, 2019)
Guest 2 Years Old and Under = Fee Waived
*TRAVEL BAN? Contact Pam Frantz for details about the NCSLA Travel Subsidy program.
If you are paying by check* please make it payable and mail to "National Conference of State Liquor Administrators, 543 Long Hill Road, Gurnee, IL 60031" along with a copy of your registration.
*Please note that payment by check is not available after October 11, 2019.*
CANCELLATION POLICY: All refunds are subject to a $200.00 deduction per person. Due to contractual commitments there will be NO REFUNDS AFTER OCTOBER 11, 2019. NCSLA Federal Tax ID Number: 52-6043243.
ATTIRE: Attire for all scheduled business and social functions is business casual with the exception of the banquet which is formal, suit/coat and tie for men; formal or resort attire/dress for women. Themed Mardi Gras attire is welcome for the banquet. The average high/low temperatures in New Orleans are 80-85° / 60-65° F so be sure to pack for hot, sunny weather!
SPECIAL NEEDS: Individuals with disabilities or special dietary requirements who need special accommodations should email Deatrice Henderson at deatrice.henderson@atc.la.gov to make arrangements. Requests should be made no later than October 3, 2019 to allow sufficient time to meet your needs.
EXHIBITOR INFORMATION: The cost of one (1) 6 ft. or 8 ft. skirted table for two (2) consecutive conference days is $400 per table. If you would like to purchase exhibit space please complete the Exhibitor section on the registration form. Exhibitor is responsible for making arrangements with the hotel. Please contact Zack Bernard with Royal Productions at the Hyatt Centric French Quarter New Orleans to coordinate and assist you with internet access or electrical needs (e.g. cords, power strips, etc.) and arrange for direct billing. Zack Bernard's email address is zack@royalproductions.com and he can be reached at 504.722.4999.
LOOK WHO'S COMING!
| Name | Organization | Title |
| --- | --- | --- |
| Darcy Adelbai-Hurd | City of Las Vegas, Dept. of Planning-Business Licensing Division | Business License Section Manager |
| Steven Barker | Oklahoma Alcoholic Beverage Laws Enforcement (ABLE) Commission | Deputy Director and General Counsel |
| A. Keith Burt | Oklahoma Alcoholic Beverage Laws Enforcement (ABLE) Commission | Director |
| James Diana | Delaware Alcoholic Beverage Control | Statewide Operations Supervisor |
| Chimaobi Enyia | Illinois Liquor Control Commission | Executive Director |
| Susan Evans | Alcohol and Tobacco Tax and Trade Bureau | Director, Office of Industry and State Outreach |
| Travis G. Hill | Virginia Alcoholic Beverage Control | Chief Executive Officer |
| Robert S. Hill, III | Alabama Alcoholic Beverage Control Board | General Counsel |
| Ron Ibarra | County of Hawaii - Liquor Control | Liquor Commissioner |
| Perry Mathis | SC Department of Revenue | Alcohol Beverage License Administrator |
| Marcia Matsui | Department of Liquor Control, County of Hawaii | Admin Svcs Asst |
| Aaron Rummage | Tennessee Alcoholic Beverage Commission | Director of Legislation, Policy and Communication |
| Gail Russell | Kentucky Public Protection Cabinet | Secretary |
| Karen Sellers | Kentucky Alcoholic Beverage Control | Distilled Spirits Administrator |
| Andy Smith | South Carolina Department of Revenue - Alcohol Beverage Licensing | Deputy Director |
| Gerald Takase | County of Hawaii - Liquor Control | Director |
| Christopher Thiemann | Alcohol and Tobacco Tax and Trade Bureau | Distilled Spirits Program Manager |
| Stacie Waltjen | County of Hawaii - Liquor Control | Licensing Officer |
| Latania Webb | City of Las Vegas, Dept. of Planning-Business Licensing Division | Business License Section Manager |
| Eric Altpeter | Flaherty & O'Hara | Attorney |
| Jim Andrews | System Automation Corp. | Senior Account Manager |
| Winn Atkins | Diageo North America | Sr. Director, State Government Relations |
| Randy Barnhart | Southern Glazer's Wine and Spirits | VP Governmental Relations Eastern Region & Canada |
| Hannah Becker | GrayRobinson, P.A. | Attorney |
| Terri Beirne | Wine Institute | Eastern Counsel |
| Nicholas Bergman | Buchman Law Firm, LLP | Partner |
| Richard Blau | GrayRobinson, P.A. | Chair, Alcohol Beverage and Food Department |
| Mary Brousseau | USA Wine West, LLC | Compliance Director |
| Robert Budoff | Distilled Spirits Council of the United States | SVP for State Regulatory Affairs |
| Clayton Byrd | Adams and Reese, LLP | Special Counsel |
| Laurence Chaplin | Southern Glazer's Wine and Spirits | Vice President |
| Will Cheek | Waller Lansden Dortch & Davis, LLP | Partner |
| Laura Collier | Strike & Techel LLP | Partner |
| Joshua Collier | Computronix (U.S.A.) Inc. | Solution Consultant / Product Manager |
| Brad Cook | United Parcel Service | Director of Dangerous Goods |
| Larry Cormier | ShipCompliant by Sovos Compliance | GM, ShipCompliant |
| Joseph Cruz | Pillsbury Winthrop Shaw Pittman LLP | Consultant |
| Keven Danow | Danow, McMullan & Panoff, P.C. | General Partner |
| Danielle Elks | Elks Law | Attorney |
| Jacqueline Flug | Drizly | Vice President, Legal & Industry Affairs |
| Pamela Frantz | NCSLA | Executive Director |
| Ellen Freeman | Flaherty & O'Hara, P.C. | Attorney |
| J. Wesley Geiselman | Post Polak, P.A. | Attorney |
| Tracy Genesen | Wine Institute | Vice President and General Counsel |
| Steve Gross | Wine Institute | Vice President, State Relations |
| AMY HARRISON | Amy Harrison Consulting LLC | |
| Amy Harrison | Amy Harrison Consulting, LLC | Consultant |
| Katie Hatfield | E. & J. Gallo Winery | Compliance Analyst |
| Alison Herman | Southern Glazer's Wine and Spirits | Senior Counsel - Regulatory and Compliance |
| Jay Hibbard | Distilled Spirits Council of the United States | VP State Government Relations |
| Kyle Hill | Martin, Frost & Hill, P.C. | Shareholder |
| John Hinman | Hinman & Carmichael LLP | Partner |
| David Hodson | E. & J. Gallo Winery | Compliance Analyst |
| Gary Horton | E. & J. Gallo Winery | Senior Manager, Regulatory Affairs & Compliance |
| Daniel Jasnow | Arent Fox LLP | Associate |
| Sally Jefferson | Wine Institute | Regional Government Affairs Director |
| Chris Jones | The Greentree Group | Director |
| Ken Judd | Anheuser-Busch Companies, Inc. | Associate General Counsel |
| Anne Junia | Webster Powell PC | Attorney |
| Valerie Karasz | Buchman Law Firm, LLP | Partner |
| William A. Kelley, Jr. | Beer Distributors of Massachusetts Inc. | President |
| Michael T. Kelly | Arent Fox LLP | Counsel |
| Erin S. Kenny | Taylor Porter Brooks & Phillips LLP | Partner |
| Emily Knoles | Delicato Family Wines | Corporate Counsel |
| Alex Koral | ShipCompliant by Sovos Compliance | Regulatory Counsel |
| Dwayne Kratt | Diageo North America | Sr. Director State Government Relations |
| Jeremy Kruidenier | Wine and Spirits Distributors of Illinois | Vice Executive Director |
| Barbara Kwon | Danow, McMullan & Panoff, P.C. | Partner |
| Brian Ledebuhr | Vedder Price P.C. | Partner |
| Marbet Lewis | Spiritus Law | Partner |
| Robert Lewis | Spiritus Law | Partner |
| Ryan Malkin | Malkin Law, P.A. | Principal Attorney |
| Michael Martinez | Greenspoon Marder LLP | Senior Counsel |
| Elizabeth McKenzie | Pernod Ricard USA | Counsel, Marketing & Innovation |
| Jo Moak | Wine & Spirits Wholesalers of America, Inc. | Sr. Vice President and General Counsel |
| Kevin Myers | THE GREENTREE GROUP | Sr. Consultant |
| Michael Newman | Holland & Knight, LLP | Partner |
| Caroline OConnell | Conn Kavanaugh Rosenthal Peisch & Ford, LLP | Partner |
| Christopher OConnor | E. & J. Gallo Winery | Assistant General Counsel |
| Sean OLeary | O'Leary Law and Policy Group, LLC | President |
| Paul E. Pisano | National Beer Wholesalers Association | Sr. Vice President Industry Affairs & General Counsel |
| Harlan Powell | Webster Powell PC | Attorney |
| Deborah Rossi | Beverage Associates Inc. | President, Beverage Associates Inc. |
| Tyler Rudd | Wine Institute | Central States Counsel |
| Adena Santiago | Husch Blackwell LLP | Senior Counsel |
| Joshua Segal | Lawson & Weitzen, LLP | Partner |
| Theresa Shircliffe | United Parcel Service | UPS Corporate Compliance and Ethics, Regulated Goods Manager |
| Charles Smarr | Brydon, Swearengen & England P.C. | Attorney |
| Clark Smith | Texas Alcoholic Beverage Commission | General Counsel |
| Alan R. Steen | Southern Glazer's Wine and Spirits | VP, Government Affairs |
| Kristen Techel | Strike & Techel LLP | Partner |
| Louis J. Terminello, Esq. | Greenspoon Marder LLP | Partner and Chair of Hospitality, Alcohol & Leisure Industry Group |
| Wendy Turk | Fintech | Director of Regulatory Affairs |
| Robert Ueoka | Bishop Street Law Group | Attorney |
| Lynn Walding | Diageo North America | Executive Director Control States |
| James Webster | Webster Powell PC | Senior Partner |
| Curry Wilson | ShipCompliant by Sovos Compliance | Strategic Partner Manager |
| Kara C. Wilson | Instacart | Litigation and Product Counsel |
| Jolene Yee | Delicato Family Wines | Vice President & General Counsel |